by Neal Ronaghan - 7:53 am PDT
Discuss in talkback!
A Diablo neophyte gets taken in by the action-RPG wiles of the Switch port.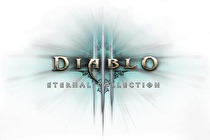 It's not that I wrote Diablo off over the years, it's that it wasn't really convenient for me to play. I dabbled with Diablo II at some point in the early 2000s, but after a few enjoyable hours, my non-PC-playing preferences dictated attention elsewhere. I'd hear exuberance over the forthcoming Diablo III but it wasn't something I paid any mind to. I was fine in my game-playing existence without Diablo in it.
Read more...