by Justin Berube - 8:01 am EST
Total comments: 31
The truth hurts, but someone has to come out and say it.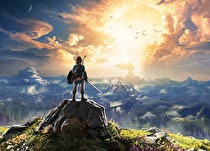 The Legend of Zelda: Breath of the Wild is one of the most critically acclaimed games of this generation. However, the title exudes flaws and leaves so much to be desired from a game in the Zelda series. If you've been a fan of the site for some time, you probably know my feelings on Breath of the Wild, but for its third anniversary I thought it was time to finally sit down and explain my full list of problems.
Read more...