The King Nintendo Fanboy remembers a lost Nintendo tradition in honor of its 20th anniversary.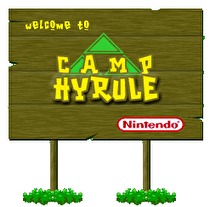 Twenty years ago, Nintendo of America was starting their online community on AOL known as The Loud House. This community let fans talk with Nintendo reps in chat rooms, participate in trivia contests, and allowed fans to just have a new and evolving interactive experience with Nintendo in a way that was previously impossible.
Over the years the community changed names to NSider, Hyrule Town Square, back to NSider, and even went through numerous changes and evolutions. One major change was that the community eventually moved from AOL to the Web where more people could enjoy it. However, the Super Bowl of this online community was a loved constant since it started in 1995. The major annual event was known as Camp Hyrule.
Now, Camp Hyrule wasn't immune to the changes and evolutions the general, official online community went through, but the event did manage to excite just about everyone involved. Camp Hyrule was the Nintendo event of the year for many and it even brought several lapsed members from Nintendo's online community back.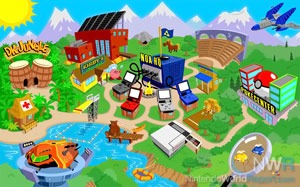 Camp Hyrule was also special because it was almost like a 24/7 version of the nightly chats with Nintendo representatives. Because of this, the Camp Counselors, who felt like older siblings, got closer to the campers and made people like myself feel great about Nintendo as a company in return.
Camp Hyrule wasn't just about chatting either. Each camper would be assigned a bunk and a counselor, who was the cabin's leader. Cabins would then compete in different events throughout the week trying to score points for their team. Events ranged from trivia contests, art competitions, finding secrets thrown in throughout the interactive Camp Hyrule map and multiple chat rooms, and more.
For a few years there were even special video game tournaments for Mario Golf on N64. You see, there were some special passwords that could be entered to access Camp Hyrule tournaments built into the game cart. When you finished playing, a long password would then be given that could be entered from within Camp Hyrule to update your score online. It truly felt amazing at the time.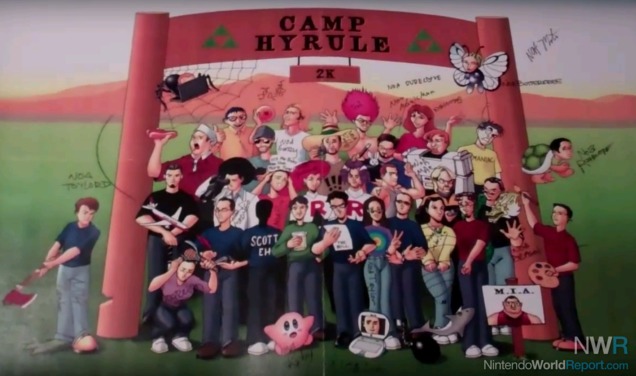 There were also official prizes that would frequently be given out to the winners each year at Camp Hyrule, but many of the counselors went above and beyond by buying and shipping prizes to their own cabin's campers just to make the event feel even more special and personal.
The last real Camp Hyrule was held in 2006. In 2007 a Camp Hyrule memories site was put up instead of a real camp experience, allowing users to submit and share their favorite Camp Hyrule memories. One month later, Nintendo's NSider community abruptly closed without warning, and so died the remarkable summer tradition that lasted 11 years.
This month marks the 20th anniversary of Camp Hyrule. While there is much more to the Camp Hyrule story than I mentioned here, I have to say that it's a tradition I truly miss. As someone who was a camper since the event started, I can honestly say it did shape who I am and gave me some positive role models when I was younger. Camp Hyrule was more than a marketing initiative, it was a special event that brought people together to have some good online fun. There wasn't anything else like it anywhere. For me, August will never be the same without Camp Hyrule.