The King Nintendo Fanboy shares his predictions for one of the most wanted Nintendo Directs.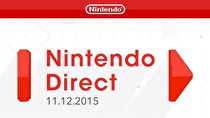 We haven't really heard much from Nintendo outside of press releases since the company's Digital Event back at E3 last June. In the time that has passed, we've seen the loss of a great leader from within Nintendo, and have had some bad news regarding delays. Sure, there have been some fantastic games released, but the Nintendo Direct format has been in a major drought.
Fans have been clamoring for a new Nintendo Direct for months, and it's finally happening on Thursday. So today I'm going to share my predictions of what we can expect.
The Nintendo Direct format was the brainchild of Satoru Iwata, and now that he is no longer with us, everyone is wondering how the format will change. Nintendo's new President, Tatsumi Kimishima, has always come off as a more private and less social person than Iwata. I say this from the perspective of both the man keeping very quiet while he was the President of Nintendo of America, and from my personal observations while seeing Kimishima at several E3 events. With that said, I highly doubt he will make any appearance during the presentation.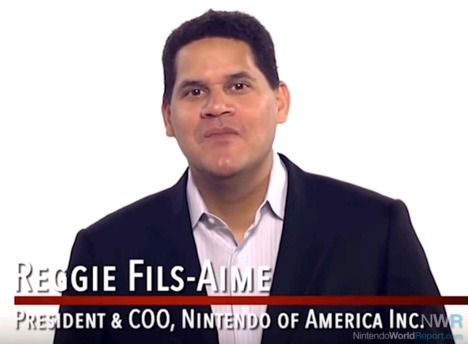 So what's going to happen? I think each region will have their own host for the Direct. We now know that Japan's Direct will be hosted by Mr. Morimoto, North America's will likely be hosted by Reggie Fils-Aime, and Europe's will probably be run by Satoru Shibata. While these hosts may transition to different parts of the Direct, it wouldn't surprise me if Nintendo let the people behind the development of each title mentioned do most of the talking. So expect regional dates and information to be discussed by the host, with deeper game details and information to be talked about by game developers.
I think the Direct will take some time to discuss some of the games Nintendo views as a big part of their Holiday lineup that have already been released. I'm talking about brief mentions of Super Mario Maker, Yo-Kai Watch, Yoshi's Woolly World (in North America), and Animal Crossing: Happy Home Designer. Then I suspect we will be treated to a more in depth explanation of the remaining Holiday titles coming from Nintendo. Titles like Animal Crossing: Amiibo Festival, Mario Tennis: Ultra Smash, Xenoblade Chronicles X, Pokémon Super Mystery Dungeon, and maybe Devil's Third. I don't expect many, if any, surprise announcements coming from these titles except maybe being told about some new Super Mario Maker Event stages.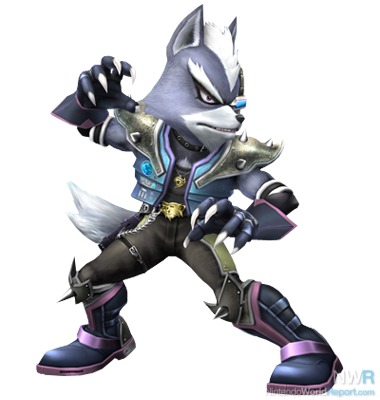 So what are the big guns we could hear about? First, lets start with the DLC. It's been a long time since we've had Super Smash Bros. DLC, so I think it's a no brainier that we will hear about up to three new characters coming to Smash Bros. the day of the Direct. What characters? My guess is Wolf, an Inkling, and hopefully for my sake, the Ice Climbers! OK fine, maybe the Ice Climbers are just something I refuse to let go of, but I can't give up on my previous Smash Bros. mains making a comeback. I expect some new stages and Mii costumes as well.
The next major DLC I think we will hear about is for Splatoon. I'm not just talking about a few new weapons here, I mean some real DLC. Maybe a new online mode or two and the ability to play as Octolings. Additionally, we could walk away with a new short Octoling campaign. Can you think of a better way to breathe more life into Nintendo's newest smash hit IP? I can't.
We also have to hear something about Star Fox Zero. It may not be released until next year, but Nintendo owes their fans a greater explanation as to why. What's being added or worked on now? My guess is some sort of online mode and Amiibo support. That's right, I wouldn't be surprised if Star Fox Zero released with a full range of Star Fox character and vehicle Amiibo. We may not learn what their functionality will be, something needs to be saved for an early 2016 Direct, but we will see them in all their glory.

Speaking of Amiibo, we will likely learn about the western release dates for the rest of the Amiibo in the Animal Crossing figure line, and maybe when we can expect to see the second series of Amiibo cards make their way outside of Japan. Nintendo may even go as far as to tell us when the next set of Smash Bros. Amiibo including Lucas, Roy, and Ryu will hit store shelves. Oh yeah, and that 8-Bit Modern Mario will also be sold exclusively at Walmart stores before the end of the year in the United States.
Miyamoto's Project Guard will likely be discussed in detail during the Direct. Nintendo recently listed this title for a 2015 release, and I think it will be up on the eShop following the Direct. Yeah, it's probably taking the NES Remix route.
At the end of the presentation we will probably be told to look forward to Zelda Wii U in 2016. No trailers or screens at all. However, they have done something to help Zelda fans deal with the wait. The Legend of Zelda: Twilight Princess HD will be available to download on Wii U that day with a physical release coming in early 2016.
So there you have it, my Nintendo Direct predictions. Am I insane, or on the money? Let me know and share your own Nintendo Direct predictions in the Talkback thread below.