by Willem Hilhorst - 5:00 pm EST
Discuss in talkback!
A Breath of Fresh Air But Not A Breath of the Wild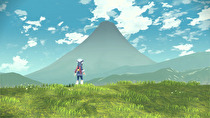 Like many of my fellow Pokémon fanatics, I was beyond surprised last week to see the first footage of what seems to be the next step for the mainline Pokémon franchise in Pokémon Legends: Arceus. The Pokémon Company (TPC) has been slowly but steadily making incremental movements into the direction... Read more...