by Donald Theriault - 11:15 am PDT
Total comments: 19
So the region that restricts immigration of Pokémon from other regions is based on England... too soon.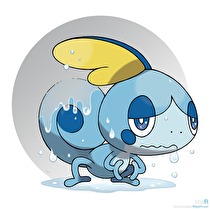 During the Treehouse Live on day 1 of E3, it was announced that the only Pokémon who can be imported into Sword and Shield via Pokémon Home (once it's live) will be Pokémon in the Galar regional Pokédex. This has upset a great many people and was widely regarded as a bad move. Series producer... Read more...