by James Jones - 8:42 pm PDT
Total comments: 5
Using April Fools Day to break a multi-year silence on a game people already paid for is outrageously disrespectful.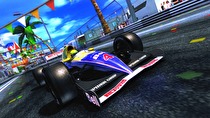 April Fools Day is a minefield of our own creation; brands throw out "ideas" into the world that are obviously farcical, selling us on the prospects of a vegan-friendly Doom sequel or a new Atari console in 2019. Social media just gave companies more tools to wear these jokes into dust. At their best, April Fools jokes can be a chance to laugh with your audience.
Read more...