A much-needed feature is faulty on Nintendo's premium console controller.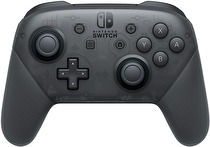 When people ask me what Nintendo's greatest gaming innovation is I often respond by mentioning the D-Pad. The simple input device, designed by the legendary Gunpei Yokoi, has made playing a large variety of games much easier. It's even possible to use a D-Pad on portable devices without taking up much space. Often imitated but never surpassed, Nintendo's D-Pad design has always been my favorite. I have noticed personal performance drops when playing the same game using knock off directional inputs, so Nintendo has always had the gold standard when it came to designing their D-Pads.
As a big fan of retro style games, especially 2D platformers, you can imagine how worried I was when I first saw the Nintendo Switch Joy-Con didn't have a D-Pad. I understand why, as Nintendo intends for players to break each Joy-Con off to use as a standard controller, but I would still need that D-Pad to effectively play some of my favorite games. Luckily, the Switch Pro Controller was shown to include a D-Pad.
I bought a few Switch Pro Controllers and have been enjoying them while playing Zelda: Breath of the Wild on my TV. The controller is very comfortable, the rumble is nice, and the inclusion of motion controls really helps while aiming in Zelda. However, when I started to seriously use the D-Pad for Ultra Street Fighter II: The Final Challengers a lot of problems came up.
The Nintendo Switch Pro Controller's D-Pad is likely the worst version of the input device Nintendo has ever released. The biggest flaw is that it's almost impossible to rock the D-Pad left and right without mistakenly hitting an up or down input as well. It's way too sensitive. If you hold any one direction and lightly rock it, the device will trigger other inputs. On top of all that, the D-Pad is incredibly stiff.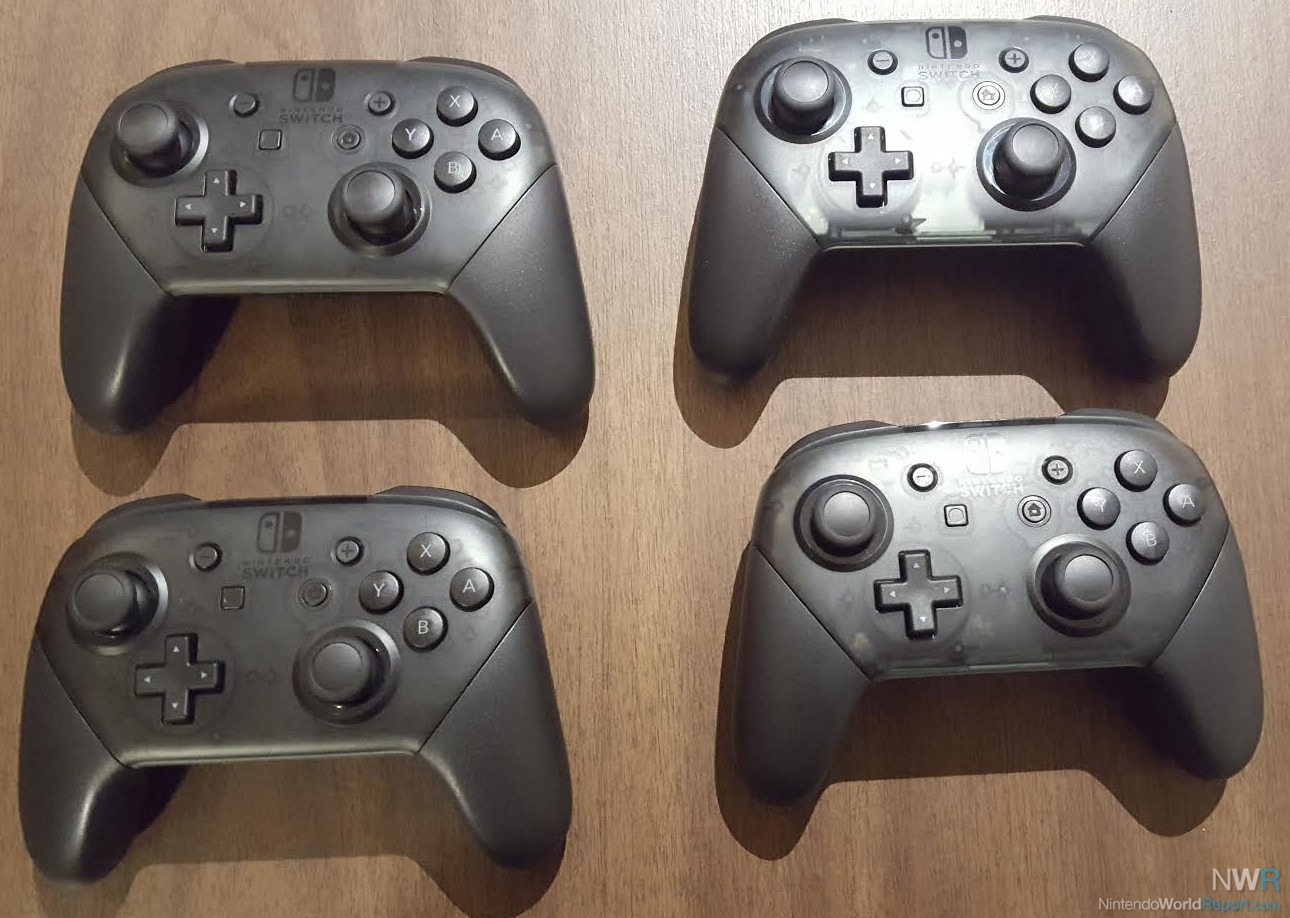 While using the Pro Controller's D-Pad in Street Fighter I often found myself randomly ducking and jumping without even coming close to applying pressure to the other directional inputs. It's infuriating to try a Shoryuken and just walk forward and throw a punch instead.
At this point I'm expecting some readers to claim I have a defective Switch Pro Controller. However, I can promise you my case isn't due to a rare exception. I've tested four different Switch Pro Controllers and each one has this issue. A simple Internet search has brought up a multitude of people discussing this major problem. Puyo Puyo Tetris seems to be another software title this complete design malfunction greatly impacts.
I've even managed to find a YouTube video put together by someone named Ratix0 demonstrating the issue. I encourage everyone to try this out in their Switch settings. Also try rocking the D-Pad left to right without mistakenly hitting up or down on the way. It's almost impossible.
I've read about some Switch Pro Controller owners sending their unit in for repair only to have a new unit sent back. Unfortunately, the new ones also suffer from this horrible design flaw.
Now I'm sure many of you out there are wondering why you haven't heard more about this and I have a theory. First, most people using their Switch Pro Controllers are likely playing Zelda, a game it generally works fine on. I've, luckily, had almost no issues using the D-Pad to tap each direction to go through menus or to select items in Breath of the Wild.
Secondly, the Switch Pro Controller is expensive. At US $69.99 each I doubt every Switch owner has one. And for that matter how many of those Switch owners that do own a Pro Controller actually have a game that greatly benefits from the use of the D-Pad? There aren't that many yet and, as I've said earlier, many of them are probably mostly playing Zelda and Mario Kart, two games that don't take advantage of the D-Pad.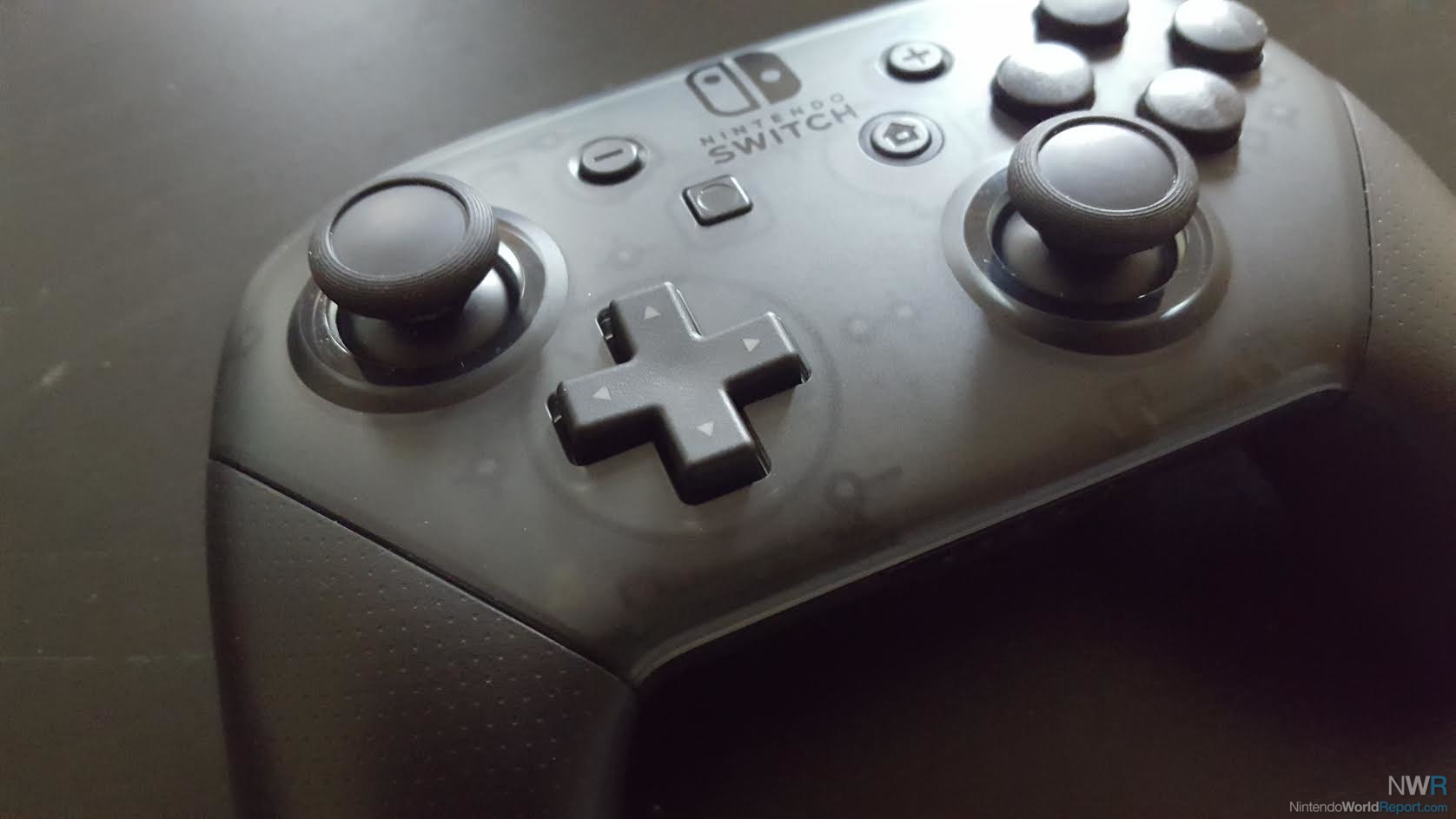 So what can be done? For me I'm writing this article to let people know about this issue. I also plan to call Nintendo Customer Service to file an official complaint. If you are having problems like mine I suggest you do the same. Finally, I'm going to cross my fingers and hope a fix happens and for Nintendo to also release a Joy-Con with a functioning D-Pad so I can use it in Handheld Mode.
One lesser complaint I have with the Switch Pro Controller is with the Control Sticks. If you hold the stick in one direction and release it, so the stick returns to the neutral position, it will sometimes register the stick was slightly pressed in the opposite direction. So if I'm walking forward in Zelda and then release the stick, Link will sometimes turn and face the camera even though I didn't tilt the stick that way. Luckily this doesn't happen every time, but it's still a problem. Fortunately, developers can take this into account and make the stick's dead zone larger to prevent this from happening and I really hope they do.
As a Nintendo fan that really loves the D-Pad, and the convenience of the Nintendo Switch, I now sit here frustrated. Nintendo managed to develop their worst D-Pad in history on a controller that is more expensive than any they have released before except for a pair of Joy-Con. I honestly don't know what else to do other than to suffer by trying to use the poor Pro Controller D-Pad, or to struggle with the four uncomfortable arrows of the Joy-Con. For now I've done all I can and really hope this gets sorted out soon because I love the Switch and am looking forward to playing many retro style games on it. Hopefully with a good, classic Nintendo D-Pad.