I thought about the importance of the Link character and came to some conclusions.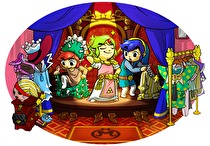 By now I'm sure most readers of the site have heard about the latest rumor in regards to the new installment of The Legend of Zelda series coming to Wii U: that players will have the option to choose between a male or female incarnation of Link. If true, this means for the first time in a main installment of the Zelda series that the player will be able to play as a female Link. I've already seen some people complaining about the possibility of Link being female in this game, but does Link's gender really matter?
When we look back at the character of Link we know he was initially designed to be the player's "link" to the magical land of Hyrule. Very little importance has been placed on Link's own character, making him more of a blank slate for players to fill with their own feelings. The proof for this is the fact that players are given the option to name Link whatever they want at the start of every Zelda game.
As a blank slate, Link's own personality and feelings have hardly been explored throughout the series. Sure, we know the hero has a background of being a reborn soul that tries to muster up the courage to do what's best for the people of his land. But aside from that, and some in game facial reactions, we don't know much about Link as a character. We aren't supposed to fit him into a defined box because, deep down, Link is supposed to be part of us.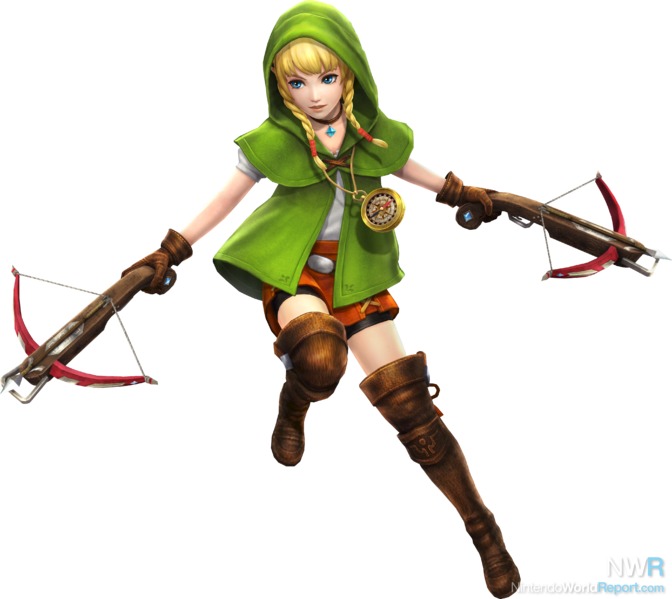 Unfortunately for many, the "us" Link has represented over the franchise's 30 year history has been a male. With more women playing video games than ever, now is a great time to allow for a choice. In fact, a female version of Link known as Linkle has just been introduced to the Zelda spinoff game, Hyrule Warriors Legends. So this idea isn't that far fetched outside of the rumor.
Does adding the female option for Link hurt the series at all? No. Those that know about the Zelda series are aware that the storyline takes place over hundreds of years and that a new Link is reborn as the hero, though sharing the same soul, across the multiple Zelda stories. So why would having a version of Link born female hurt the Zelda story? The only way I can see it being an issue is if Link's specific gender plays into the plot. If that's important for any reason then the developers could remove gender choice from that particular game.
I'm not advocating that the old Zelda games get remade to include a female Link option; I think that would be wrong from a historical standpoint. Also because there have been some love interests for the male Link in various Zelda titles. These haven't been fully explored in past games plots, but changing Link's gender in those games could ruin original intent which, again, I'd rather preserve.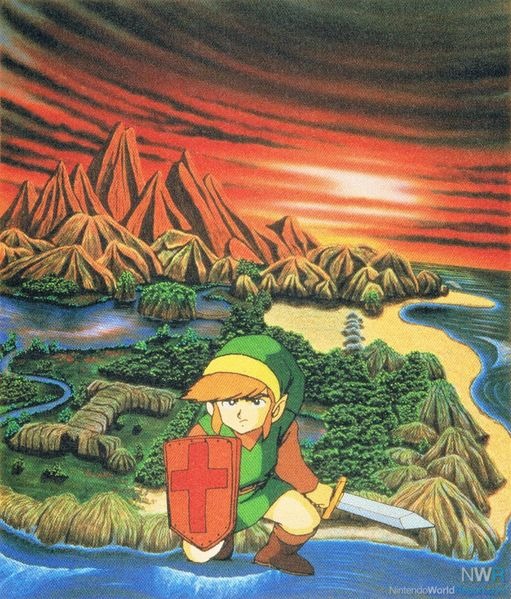 One other point I'd like to bring up is that the female version of Link could be implemented in interesting ways. What if the female Link is in fact Linkle and plays much differently than Link while utilizing her crossbows instead of Link's typical sword and shield? Or what if both Link and Linkle coexist in the same game, each with their own unique strengths and weaknesses, and the player can choose who they want to use at various points? There are multiple possibilities.
Overall, being given the option to choose Link's gender in the game and building the world around either choice is something worth embracing since it could open the Zelda series up to a more diverse group of players who want their "link" to Hyrule to be a character who more closely represents themselves. If you still have a problem with it, suck it up, pick the traditional male version of Link, and enjoy the Zelda franchise as you always have. This way everybody wins.