by Neal Ronaghan - 10:49 am PDT
Total comments: 2
Wash away the post-E3 blues with a big ol' RPG.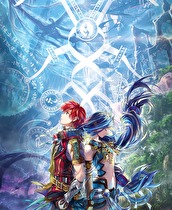 Ys VIII: Lacrimosa of Dana is coming to the Nintendo Switch in North America on June 26, in Japan on June 28, and in Europe on June 29.
Initially released on PlayStation 4 and Vita in 2017, Ys VIII is a third-person action RPG in the long-running series. It will be the first appearance from the... Read more...