by Donald Theriault - 9:47 am PDT
Total comments: 1 Source: Target
Whoopsie?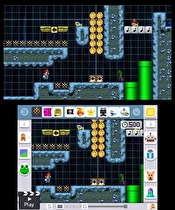 With Black Friday a little over three weeks away, the flyers are beginning to sneak out - and there are surprises in store.
Target's Black Friday circular has launched, and revealed in the gaming section is a new color of 2DS that has Super Mario Maker for 3DS installed. The 2DS is yellow in front with red back and buttons, and the Super Mario Maker is preinstalled. The game will retail for the standard US$79.99.
Read more...