by Donald Theriault - 6:49 am PDT
Total comments: 2 Source: Nintendo
A Giant RPG approaches! Command?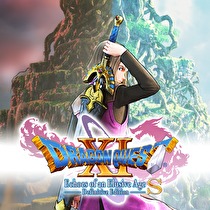 The original adventure of the Luminary now has a trial available.
A promised demo for Dragon Quest XI S Definitive Edition is now available on the eShop in all territories along with the digital preload for the September 27 release. Progression in the demo will carry through to the full game.
Read more...