by Donald Theriault - 5:58 am PDT
Total comments: 1 Source: Square Enix
The Switch is now absorbing PSP games, and I say the sky's the limit.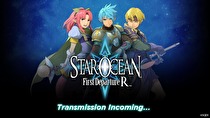 After nearly a quarter century, Nintendo system owners outside Japan will finally get to experience a late Super Famicom RPG.
Star Ocean: First Departure R has been announced for worldwide release on Switch today. No release window or distribution methods have been announced.
Read more...