by Alex Culafi - 9:24 am EST
Total comments: 4
After playing Ultimate NES Remix, Alex reviews the young series and offers his thoughts for the future.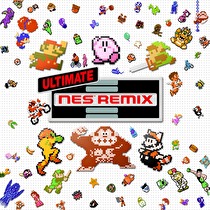 Ultimate NES Remix is a unique package because it allows us to see the very best of what a series has to offer – a type of compilation usually exclusive to television and music. It includes challenges and remixes of the 16 most notable NES games out of 28 represented in the two NES Remix games on... Read more...