by Andrew Brown - 3:40 am EST
Discuss in talkback!
Andrew missed the launch party, but the country is still celebrating!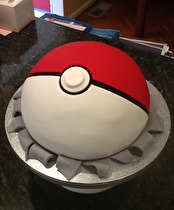 When the clock struck midnight on November 21st, Australia saw the simultaneous release of the two New 3DS models and both Pokémon Alpha Sapphire and Omega Ruby versions to go with them. In the typical flashy style of Nintendo's launch parties, EB Games was the place to be to catch all the action.
Read more...