by Carmine Red - 2:40 pm EDT
Total comments: 14
It takes more than a slew of game trailers to make a good impression at E3, you need a coherent message to tie it all together.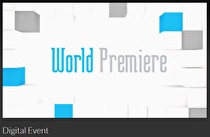 Nintendo started strong with their E3 Digital Event this morning, but halfway through it really felt like they'd lost their narrative thread; I'd lost the exhilaration I'd gained from the event's charming puppet-based intro and Star Fox reveal. My game purchase plan this holiday is already more than... Read more...