by David Keremes - 1:34 pm EDT
Total comments: 17
The E3 debut of the Switch will be very interesting.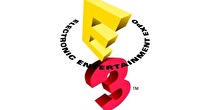 There is no question the Switch has got off to a tremendous start. The Legend of Zelda: Breath of the Wild has raised the open world genre to another level, Mario Kart 8 Deluxe has sold the fastest of any in the series and we still have ARMS, Splatoon 2, and Super Mario: Odyssey to look forward to in 2017, just to name a few.
Read more...