by Aaron Kaluszka - 10:33 am EDT
Total comments: 4
To those watching, Hudson's downfall wasn't a surprise, but it was still a sad occurrence.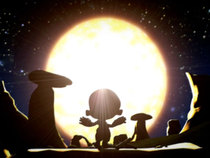 Today, Hudson Entertainment is shutting its doors, with all operations subsumed by Konami. Growing up with a TurboGrafx-16, Hudson has held a special place in gaming for me, and I wanted to reflect a little on their closing.
I will note that I have a tiny bit of history with Hudson. Hudson Entertainment... Read more...