by Jonathan Metts - 6:49 pm EDT
Total comments: 2
Switch is a remarkable leap forward in the company's portable gaming technology.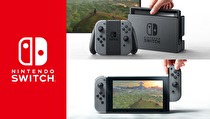 It's been nearly thirty years since Nintendo brought portable gaming to the masses with Game Boy. For many adults, it was their first direct exposure to video games. Never before had video games been so public, yet so private, yet so easy to share. The battery-munching gadget reached older audiences,... Read more...