by James Jones - 5:53 pm EDT
Total comments: 2
Yes. The answer is yes.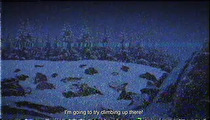 My shift key is extremely tired; it is a totem of my rage, mechanical and metaphorical. It served as the receptacle for my frustration. The caps lock key is for people who pretend to be angry, the shift key is for patrons of poisoned passion.
What has created such venomed words, and such humored blood? A Pokémon trailer.
Read more...