by Donald Theriault - 5:45 am PDT
Total comments: 9
Nintendo of America says the venerable handheld has another full year ahead of it. Let's see if they're right.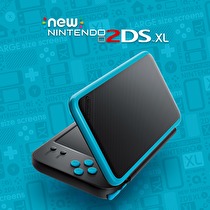 Two different discussions emerged about the 3DS at this past E3. One, from Nintendo, was that the 3DS was a full part of their business for at least the next year, as proven by the Treehouse Live announcements of Metroid: Samus Returns and Mario & Luigi: Superstar Saga + Bowser's Minions. The... Read more...