by Justin Berube - 9:01 am PDT
Total comments: 27
A much-needed feature is faulty on Nintendo's premium console controller.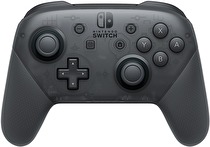 When people ask me what Nintendo's greatest gaming innovation is I often respond by mentioning the D-Pad. The simple input device, designed by the legendary Gunpei Yokoi, has made playing a large variety of games much easier. It's even possible to use a D-Pad on portable devices without taking up... Read more...