by Justin Berube - 9:24 am PDT
Total comments: 14
Who says the true portable line needs to go extinct?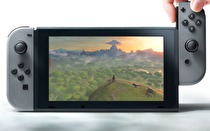 Nintendo recently unveiled their new game console called Switch. One of the selling points of this new home console is the ability to play games on the go at the player's will. But does this functionality mark the end of Nintendo's dedicated portable platforms? Maybe not.
Many people who argue... Read more...