by Zachary Miller - 2:13 pm EST
Discuss in talkback!
The nice thing about this article is that it's timely.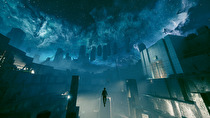 I don't play as many video games as I used to, but 2021 was a good year in that regard. I didn't play a ton of brand-new games in 2021, but rather tried to catch up on a bit of my backlog. My acquisition of an Xbox Series X in late 2020 has guided many of my gaming purchases, although I have a couple... Read more...