by Neal Ronaghan - 7:00 am PDT
Total comments: 9
The 3DS and the Switch are standing side-by-side in Nintendo's plans, but for how long?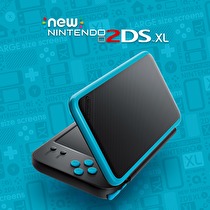 A lot of the discourse around the reveal and release of the Nintendo Switch has been focused on what exactly is the young system's future legacy. Is the Switch a home console or a portable? Is it the successor to the Wii U? The 3DS? Both? Both sides have staked their claims in what they think Nintendo's plans are, whether it's using past precedent, reciting Nintendo's own recent words, or because they believe in a one-console future.
Read more...