by Neal Ronaghan and Bryan Rose - 9:20 pm EDT
Total comments: 4
Our original reviewer takes a look at Code Name: S.T.E.A.M.'s new update.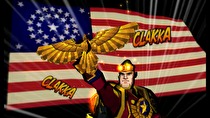 The new update that makes enemy turns faster in Code Name: S.T.E.A.M. has been available for a while and since then, our original reviewer Bryan Rose has gone back to the game to see if his opinion has changed at all. Also see below for the thoughts of Neal Ronaghan, someone who didn't touch the game until post-update.
Read more...