No Rock Band is unfortunate, but the Wii U version of Guitar Hero Live should be just fine.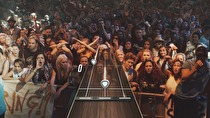 If you have any interest in the budding music game renaissance going on in 2015 with Rock Band 4 and Guitar Hero Live, you only have one option on Wii U. With no Rock Band 4 on the way, Guitar Hero Live is the only rhythm game heading to Nintendo's system this fall. At this early stage, we don't know what kind of additions or subtractions will be going with the Wii U version, but considering developer FreeStyle Games' experience as a Wii U developer and the way Guitar Hero Live is being presented, the Wii U version should be just as full featured as the other versions on home consoles and even mobile. In addition to the PS4, PS3, Xbox 360, Xbox One, and Wii U versions, the new Guitar Hero will also be available in fully featured playable-on-your-TV form for select mobile devices.
If you don't remember, FreeStyle Games actually created a Wii U launch game directly with Nintendo. That game, Sing Party, had all the appearances of a serious flop after launch, as all plans for DLC and expansion vanished almost instantly. However, the fundamental aspects of the karaoke game were sound. Sing Party was a well-developed game that made use of the Wii U's features; it just was a rote karaoke game with a limited song catalog on a system that floundered right out of the gate. Going back further, Freestyle Games made both of the DJ Hero games, which were both fantastic.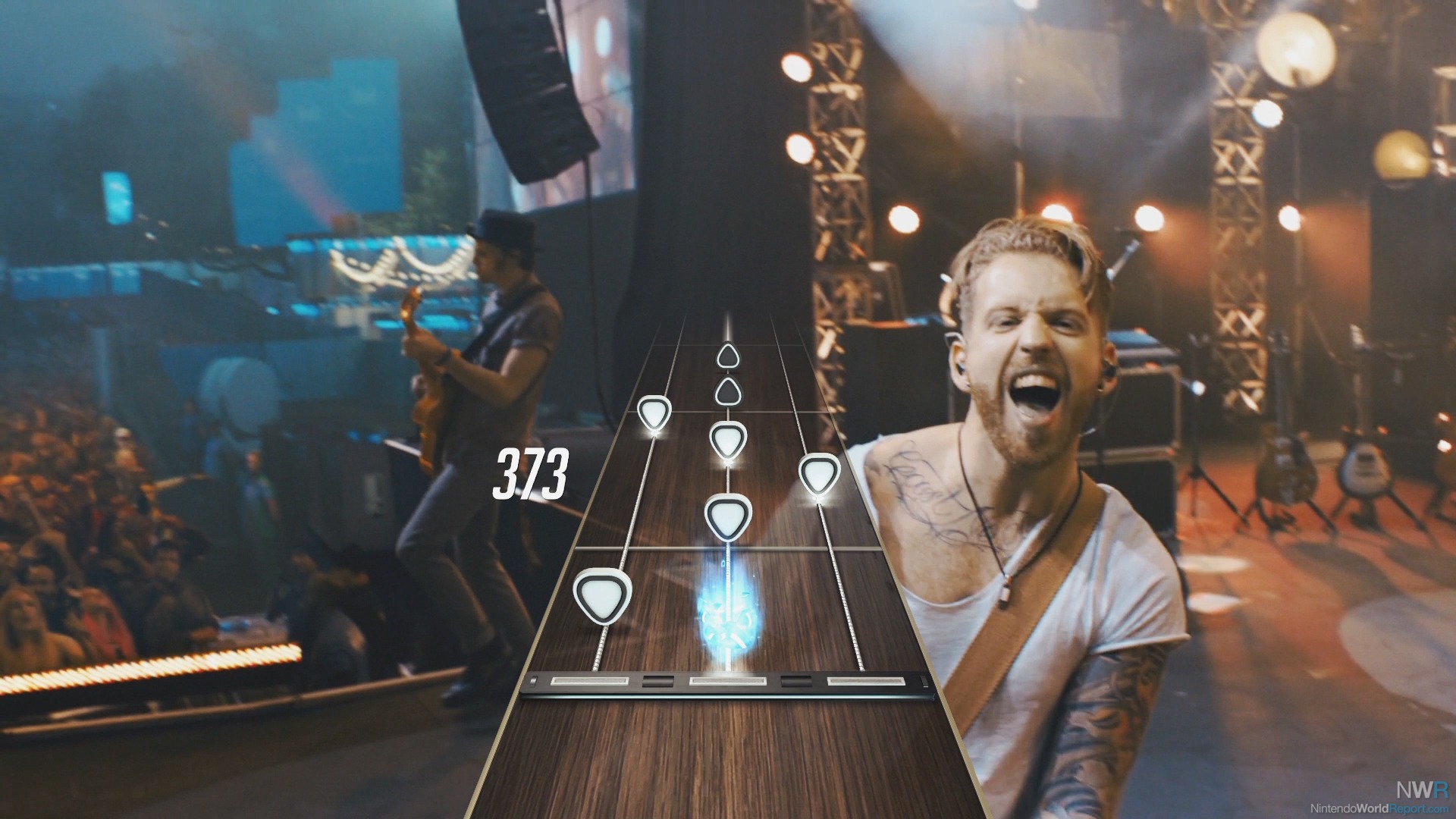 The team has a pedigree, and that pedigree has hands-on Nintendo experience. That might not affect the end product of Guitar Hero Live, especially since the scope is to make it playable on essentially every damn thing possible, but that mostly guarantees that the Wii U version should hold up to the other versions. Unlike the Wii, which required Vicarious Visions to pull a rabbit out of a hat to get DLC to work, the Wii U has competent online functionality, so the online experience in the streaming music service Guitar Hero TV should, in theory, work fine on Wii U. Guitar Hero TV is basically the new game's version of DLC and online play, as it lets you play songs on stations that seem to be similar to services such as Pandora. That's basically all we know right now.
So while you won't be able to use your old controllers or DLC in the new Guitar Hero, you can rest easy knowing that, if you want to play it on Wii U, you're likely to get an optimal experience. We anticipate getting hands-on time with the Wii U version of Guitar Hero Live and hey, maybe we'll be surprised by some nice GamePad features.