by Justin Berube - 3:41 pm EST
Total comments: 4
In 2007, Nintendo outsourced Nintendo Power and destroyed NSider.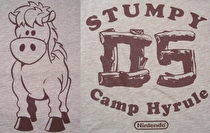 Not so long ago, Nintendo of America (NOA) had two great means of communicating with its fans. NOA used both Nintendo Power magazine and NSider, Nintendo's official online community, to talk with fans, build a community, and respond and interact directly to those most interested in its products.
Read more...