The year is 1994. The letter is X.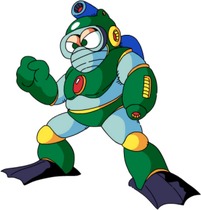 1994 was such a great year for Super Nintendo. One of the best reboots of all time came to North American shores. It was the return of a legend, the rise of a brand new breed of the same hero, and the resurrection of a fan favorite.
Designed for the 16-bit system (as opposed to the classic Mega Man 8), the game looked beautiful from start to finish. A redesigned Mega Man graced the screen and began shooting his way from left-to-right and into the boss chambers of our hearts.
Granted, the gameplay was similar to the original Mega Man in the run-and-gun style of gameplay, but the game had a completely different feel from its predecessor. The controls were the same with A to jump and B to shoot, but what you shot weren't the same ol' projectiles you once knew. No, these were revamped and more epic shots that were fired. These were X shots. With a deeper storyline and greater enemies, the world was something new to explore. Even the general enemies were a little intimidating.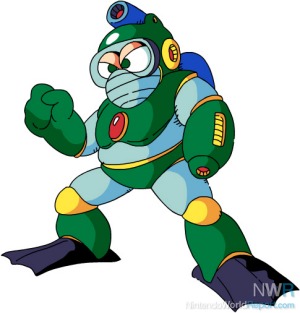 They were more intimidating than this guy, and he was a boss in Mega Man 2
The bosses were the best part, though. The bosses weren't campy and had an air of badassery surrounding them, along with the brand new story that accompanined the series. In the future, robots live alongside humans and are able to develop free wills and emotions, much like humans. This leads some robots to lead lives of crime, dubbed "Mavericks". It's up to X (the new Mega Man) and his partner Zero to defeat the Mavericks and save the day.
The game was extremely well received, given absolutely glowing reviews across the board. It's no wonder the game has been remade and rereleased as much as it has. Mega Man is just such a great game.