The BEST Star Fox game gets its due.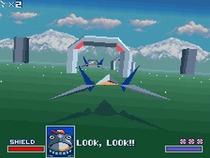 What defines Nintendo? For many, it is a combination of great ideas mixed with quirky concepts that shocks and amuses people, never forgetting that it is all about the polished gameplay. Star Fox may have been seen as an experiment in technology and design, but it is an experience players fondly remember after all these years.
Star Fox is mainly known for one thing: the graphics. Thanks to the prowess of the Super FX chip, developers were no longer restrained to the second dimension and were allowed to experiment with the possibilities of three-dimensional graphics. While today's sophisticated gamers scoff at what the game has done, at the time it was an incredibly successful experiment that wowed players. The added depth and dimension made the game feel more real, therefore making its gameplay one exhilarating to play.
Speaking of which, any technological breakthrough in gaming is worthless if there isn't a solid foundation underneath it all. Of course, Star Fox had the great pleasure of being developed by some of the great folks at Nintendo. Despite the obvious issues that arise when trying to play a 3D game with a controller designed for 2D gaming, Star Fox played wonderfully as players would understand right away its ideas, progressing quickly in skill. Each level was more unrelenting than the previous one, and players needed to be on their toes. It was that mix of ease of play and ascending challenge that made Star Fox so much fun to play.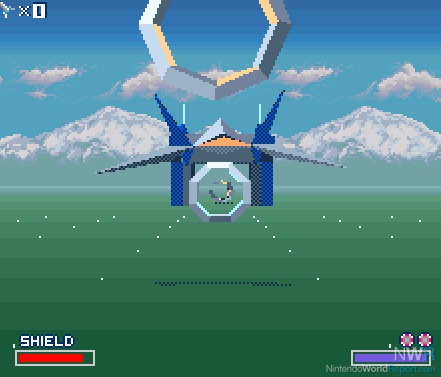 Then there were the characters. Looking at the original box cover you see two conflicting sights. On one hand, you see a galaxy with spaceships fighting each other. On that same shot, there is a very cartoon, anthropomorphic Fox in a pilot's outfit. This was Fox McCloud, the hero players would control. His comrades were a blue jay named Falco Lombardi, a frog named Slippy Toad, and a bunny named Peppy Hare.
The combination of cartoon animals and an epic outer space setting may have been a weird decision to make at the time, but it was that element of quirkiness that defined the Star Fox universe. We were curious as to who these characters were. In order to enhance the atmosphere even more, the characters would speak to you during the game, giving players advice or seeking their help. Of course it was all cartoon mumble, but once again it all worked and added to the game.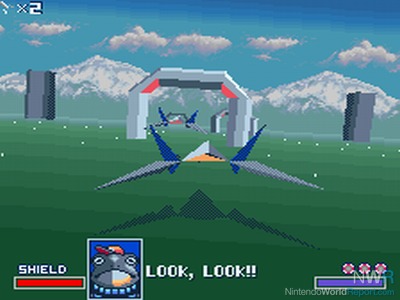 Even if a technologically superior sequel was released on the Nintendo 64 (coming out as an upgraded remake for the 3DS this year), the SNES classic is the one that players often remember fondly, the one that felt the most iconic and the most groundbreaking of them all, because for all its limitations it got a lot of things right, making an amazing SNES masterpiece like no other.