A legendary challenger approaches!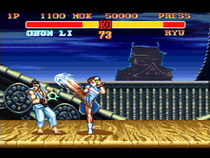 In the early 1990s, a strange phenomenon began to emerge in arcades across the United States. A competitive two-player fighting game was suddenly eating quarters and producing lines longer than had been seen in the arcade years. The game, of course, was Street Fighter II, a sequel to a relatively unknown arcade fighter from a few years prior. Street Fighter II boasted silky smooth but precise gameplay, large colorful sprites and characters with a ton of personality. More than anything else, though, the game featured a competitive spirit that eventually would become the building blocks of an entirely new genre of game: the 2D Fighter.
Around the same time, two consoles were battling it out for supremacy in the home video game market: the Sega Genesis and the Super Nintendo. Despite the pedigree of the Nintendo brand, the Genesis was providing ample competition with exciting new games like Sonic the Hedghog, Ecco the Dolphin, and Streets of Rage. Nintendo had of course launched the Super Nintendo with Super Mario World, but needed another major hit to steal momentum away from Sega. Capcom delivered the much-needed boost in July of 1992 when Street Fighter II: The World Warrior launched in North America.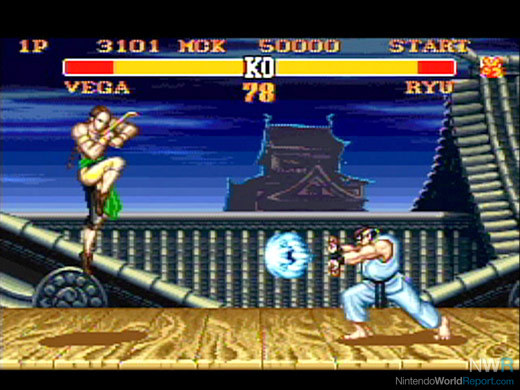 The Super Nintendo would begin to turn the tide in the 16-bit war, largely due to the amazing job that Capcom did in porting the arcade hit to the SNES. They would outdo themselves just thirteen months later with Street Fighter II Turbo: Hyper Fighting. This modified version of the original Street Fighter II provided cool new features that gave people plenty of reasons to buy another copy of the game: playable boss characters in Balrog, M. Bison, Vega, and Sagat; sped-up action with multiple speed settings; and the ability to play a versus match with the same character on both sides. In addition, several changes were made to the existing characters to balance the game better.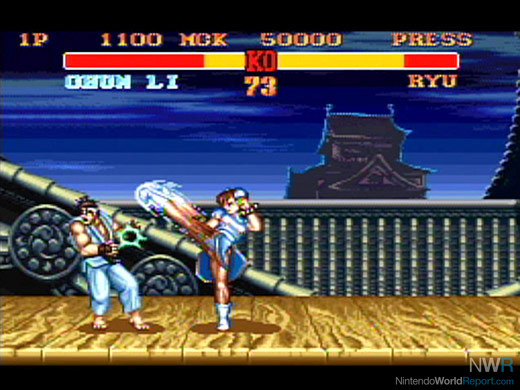 Many versions of Street Fighter II have come since, including full on sequels and numerous spin-offs, but none have quite reached the apex that Street Fighter II Turbo hit on Super NES, providing that true token title that helped the console grasp and maintain the momentum in the battle against Sega. Although the Genesis would get a version of the title in September of 1993, it would require special controllers to fully appreciate, and never quite caught on the way the game did for Nintendo's grey box.