There was more to Squaresoft than Final Fantasy.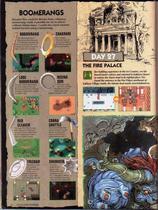 Secret of Mana's box art isn't lying. That scene of the three heroes standing before the lush expanse of the Mana Tree is the game's title screen. And as the scene fully unfolds in all its splendor, the critically acclaimed musical track reaches a crescendo, cementing itself in memory, a big reason why the game is still remembered in so many best-of lists all these years later.
Of course, Secret of Mana hits all the requisite notes for a Squaresoft RPG of the SNES era. There's a world-saving quest against evil, dozens of different environments, dungeons, towns, and the crazy people that live in them, and a dragon named Flammie who'll fly you anywhere in the world utilizing the SNES' glorious mode 7 technology.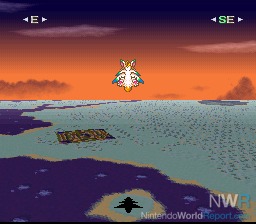 Once you get a dragon to give you a lift, even the remotest islands in the middle of nowhere become accessible.

But Secret of Mana isn't just proof that Squaresoft can deliver a well-crafted product, it also shows that the game maker wasn't a slave to the Final Fantasy formula. The game is typical Squaresoft excellence, but transmuted into something unique and different and therefore compelling and memorable.
Unlike the Final Fantasy games, Secret of Mana's battles are real-time. There is no separate battle screen; you swing your sword at the press of the button, and while you can forgo rapid attacks and charge up for a more powerful special strike, this only makes physically moving around and avoiding your enemies all the more important.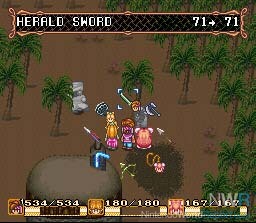 The Ring Menu System is an innovation that stands the test of time.

Secret of Mana also doesn't use the encyclopedic and menu-laden inventories of other RPGS. Instead, it features far fewer items and equipment that required much less management. It organizes these items and a lot of other traditional menu interfaces in a famous ring menu system that reduces screen clutter, improves usability, and even visually simplifies managing the options for the other controllable characters.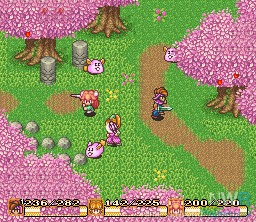 With three controllable characters, Secret of Mana supported drop-in simultaneous cooperative play for up to three players.

Also, Secret of Mana defies being pidgeon-holed as an isolated experience. The game invites up to two additional players to join in at any time simply by picking up another controller and pressing start. This seamless, cooperative multiplayer experience was years ahead of its time when Secret of Mana came out, and its still a rare feature that modern games rarely aspire to, not to mention the artifical intelligence required to fill the shoes of the other two main characters if a player does go it alone.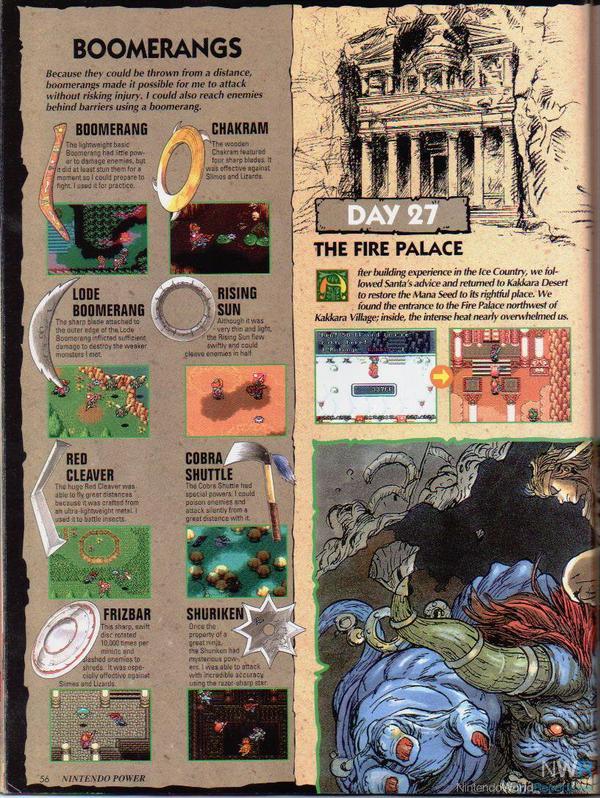 Nintendo Power's walkthrough of Secret of Mana featured great writing and art. It took three months to cover the entire game.

When I was a kid, Nintendo Power ran a three-month feature on Secret of Mana, a walkthrough written like the journal of the game's main character. My brother and I played Secret of Mana with those three issues laid out on the floor before us, open to the feature so we could reference the walkthrough, the notes on equipment, and the amazing artwork. Secret of Mana was more than just a game for us, it was a world.
It's a shame that the subsequent Mana series games haven't been able to quite recapture the effect that Secret of Mana had, critically or commercially. But then again, that goes to show just how high a standard Secret of Mana set all the way back in 1993.