This early SNES game blended action with simulation in a super unique way.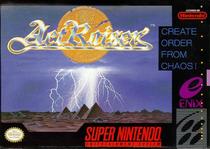 From a temple in the sky, the Master looks down upon his world... and descends. With an unforgettable Mode 7 spin and remarkably dramatic music for the opening scene, ActRaiser introduced gamers to an era of renewed creativity from Enix. This is a very early SNES game that set a standard for 2D action-platformers with a twist.
The action stages are very solid, but the simulation mode is absolutely brilliant and so addictive. In these city-building portions of the game, which can last hours before you return to the battlefield, you control a cherub who directs the Master's citizens to expand their domain in the face of deadly monsters. You wield miraculous powers of destruction and directly commune with ordinary people who pray for resilience against hazards they do not comprehend. Remember that this came out well before SimCity (at least the SNES version), so we console gamers had never seen anything like it.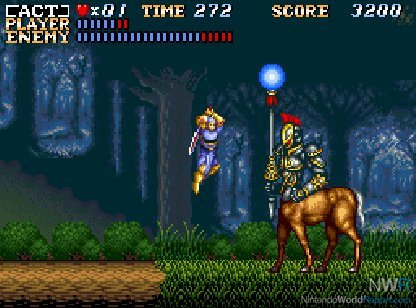 The character animation is stiff by today's standards, but the Master character controls precisely and is well tuned for the demanding action stages. The soundtrack is also superb throughout. This is one of those truly unique games that I directly associate with SNES as a platform and can play through start-to-finish in one long and very satisfying session.