Donald reflects on the passing of the man who helped him in ways immeasurable.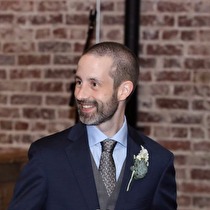 Michael Cunningham, better known online as "Macstorm", passed away today (August 25) following a two and a half year long battle with stomach cancer. Michael was the operator of Pocket Console, and served as the editor in chief of RPGamer for many years.
Nintendo World Report extends condolences to Michael's family and friends, and the staff at RPGamer.
---
If it wasn't for Michael, I wouldn't be where I am today. He heard me on a podcast in late 2014 and offered to bring me on to write at Pocket Console, and it was that work that put me on the radar with Neal who eventually brought me on at NWR. I had the opportunity to work with him even after that, through efforts to recognize handheld gaming with things like the Gunpei Yokoi handheld gaming awards and through continued talk on Twitter.
It's really easy to mourn on days like today, but in the end his family is organizing a celebration of life and I feel like I should do the same. Michael was always in the mood to celebrate what he loved, and his passion showed through each and every day. One of his last posts was joy about buying a physical copy of West of Loathing - a game I could probably stand to play through now since I largely bought it because of him. I never really thought of him as a hardcore preservationist, just someone who really wanted to share what he enjoyed with others.
I lost an uncle to cancer a couple of years ago, and with Michael's passing I know if I was faced with the choice presented at the start of Saints Row IV I would pick "F*ck Cancer" instantly. Michael had to deal with it, and fought it like the Warrior (FF1) in his forum and Twitter avatars for thirty months. I'd like to think I could do that if it came to it, but I'm not that strong. Hopefully, this is the last time I have to ask myself that.
This is probably the most difficult thing I've ever written, and that includes the announcement of Satoru Iwata's passing in 2015. But there was a distance to Iwata, even if he was one of the best game designers of my lifetime. Michael worked with me personally, and we laughed and cried over similar things. He warned me how bad Skylight Freerange actually was, even though it was the rare game set in my home area. As much as can be possible for someone I've never met in real life, he was a friend to the end.
Godspeed, Mac. Where you're headed, every game is on a cart and the batteries last for millenia.