by Pedro Hernandez - 9:59 pm PST
Total comments: 49 Source: (Electronista), http://www.electronista.com/articles/11/12/30/nint...
UPDATE: The ESA, of which Nintendo is a member, still supports the controversial online anti-piracy bill.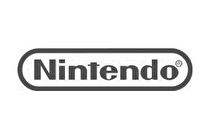 UPDATE: Although Nintendo's name no longer appears on the list of the bill's supporters, the Entertainment Software Association (ESA) is still listed. Nintendo, along with both Sony's game divisions and EA, is a member of the industry-wide lobbying group, and the ESA still appears to visibly support the SOPA legislation on behalf of its members.
An update to the list of supporters for SOPA (which stands for Stop Online Piracy Act) has revealed that Nintendo dropped their support of the controversial bill that censors and blocks websites involved in pirating copyrighted content.
Read more...