Get ready to watch lots of video while you celebrate the coming new year.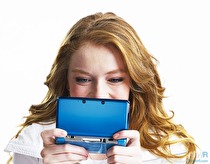 A Nintendo 3DS SpotPass notification has revealed that Nintendo will be holding a Nintendo Video New Year's Telethon.
Beginning December 31 at 6:00 p.m. EST, Nintendo is hosting a Nintendo Video Telethon. Those that have missed out on some content, or wish to watch some videos again will all have that opportunity during the telethon. The program will be featuring classic videos from 2011 while also taking calls.
During the broadcast you will be able to vote for your favorite video. The video that receives the most votes will be put onto Nintendo Video for another 5 days.
The Telethon will end January 2 at 2:00 a.m. EST.