UPDATE: The ESA, of which Nintendo is a member, still supports the controversial online anti-piracy bill.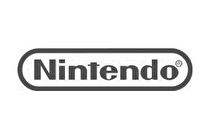 UPDATE: Although Nintendo's name no longer appears on the list of the bill's supporters, the Entertainment Software Association (ESA) is still listed. Nintendo, along with both Sony's game divisions and EA, is a member of the industry-wide lobbying group, and the ESA still appears to visibly support the SOPA legislation on behalf of its members.
An update to the list of supporters for SOPA (which stands for Stop Online Piracy Act) has revealed that Nintendo dropped their support of the controversial bill that censors and blocks websites involved in pirating copyrighted content.
Last November a list of organizations supporting the SOPA legislation confirmed that Nintendo, alongside the game division of competitor Sony and third-party developer EA, were fully supporting the bill, but since then each of the companies have quietly disappeared from an updated version of the same list. The companies involved did not reveal the reasons behind their sudden decision, but a public outcry against the bill, which included a massive boycott of internet web hosting company GoDaddy.com, could be a factor.
Another possibility is that SOPA would also harm the companies it would supposedly protect, possibly censoring their own official content and websites due to broadly-defined conditions and consequences that the bill describes.