The best photos will receive special prizes.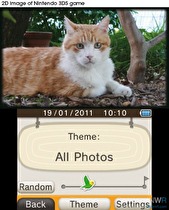 Starting next month, Nintendo will be holding monthly 3D photo contests, Satoru Iwata recently confirmed via the Nintendo Direct event.
Players will submit the best 3D photos they can take, where they will be judged by celebrities. The players that submit the best photo for the month will receive special prizes.
This has only been confirmed for Japan. No word on whether Europe and North America will be holding similar events.