Players won't have to wait long for the latest Fire Emblem epic.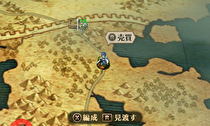 Fire Emblem 3DS has been given a final name along with a Japanese release date.
The game was first revealed at the Nintendo 3DS Conference held a few months ago. It is now known as Fire Emblem: Kakuse. Iwata declared it to be an original entry in the series while it retains elements from previous games.
Fire Emblem: Kakuse has been given an April 19, 2012 release date for Japan.