by Neal Ronaghan - 3:40 pm EDT
Discuss in talkback!
How does the day-one roster for Mario Strikers: Battle League compare to the two previous Strikers games?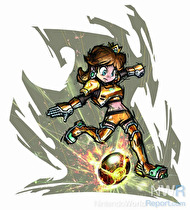 I have not played Mario Strikers: Battle League yet, but after seeing the roster of playable characters - or rather, the reaction to the roster - I was curious to see how exactly the roster stacks up to the two previous Mario Strikers games and if the absences of Daisy, Diddy Kong, and more are worth... Read more...