by Neal Ronaghan - 7:59 am EST
Total comments: 1
Specifics are still scarce, but the vision is becoming clearer.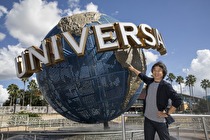 While we've known about Nintendo's plans to work with Universal Parks & Resorts to make Nintendo-themed attractions for the Universal Studios parks for a while now, today we got the first concrete information of the intention to bring that Nintendo magic to the parks in Florida, California, and Japan. And that's about all the concrete information we know.
Read more...