by Neal Ronaghan - 6:40 am EST
Total comments: 5
You want to mount monsters? You can do that easily with this weapon.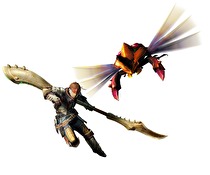 Every so often, I poke around to see what other people are saying about Monster Hunter 4. There are some people that are experienced with the series that seem to be speaking a different language. While I'm totally gripped by the single-player campaign in Monster Hunter 4 Ultimate, my knowledge of... Read more...