by Aaron Edwards - 7:47 am EDT
Total comments: 32
The new Zelda game on Wii U will have an open world. Is that all the franchise needs to do to truly evolve?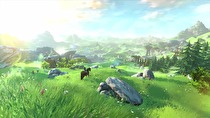 E3 2014 has come and gone, and with it we've received news of a new open world Zelda title. A fresh entry in the Zelda series is always exciting, but the announcement of this new direction holds many exciting prospects. The question, however, is how can Nintendo's star franchise stay relevant in a... Read more...