by Pedro Hernandez - 7:03 pm EDT
Total comments: 5
Pedro was a picky gamer as a kid. He recounts how the SNES helped him overcome that.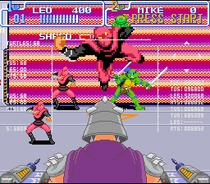 Growing up, I was a bit of an underprivileged kid, so I was lucky enough to have receive a Super NES for my birthday. I loved the hell out of Super Mario World, and when the local video store bought games to rent, I was in heaven. Of course, there was one tiny problem: I was deadly afraid of trying new games, especially those that looked unfamiliar to me.
Read more...