One of our crack forum posters lays out a whole mess of Wii U rumors for all y'all.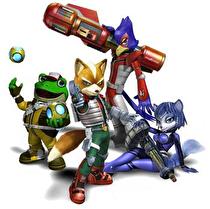 Note: This was written by BlackNMild, one of our totally rad forum members who has been keeping up a great Wii rumor thread in our forums. You should totally check it out for a multitude of reasons. First, it's a great resource, and second, it's where all the sources for this article are. Enjoy!
If you've visited the rumor thread, you would already know that there are many rumors out there surrounding the Wii U. From pricing to games and more, I, BlackNMild, would like to go ahead and round up some of the more likely ones that I think may be revealed at E3.
Let's start with one of the most widely discussed rumors about the Wii U: Power. How powerful is the Wii U? Five times the power of the 360? In some aspects weaker than a 360? Is the Wii U really a next generation system, or is it actually just a really late addition to current gen?
Well, according to sources, the Wii U dev kits got a noticeable bump in power near the end of 2011/beginning of 2012. Right after this rumored bump in power, there was an article from IGN claiming that the Wii U is now five times the power of a 360, but if you listen to some people out there with direct or indirect access to the dev kits, they aren't quite so sold on that; it's more like two or three times, but really, it's a pointless measure. Because what exactly are we measuring? Five times as many polygons? Three times prettier picture? Two times the draw distance? What exactly constitutes five times more powerful? Well, let's just say that Wii U will, without a doubt, be doing things visually that are not possible on current gen systems already released.
Now that that's out of the way, let's talk about what we know officially vs. what we've heard unofficially.
We know that the WIi U will have an IBM Power-based chip using embedded DRAM. What we've heard through unofficial channels is that it will be a tri-core dual-threaded chip.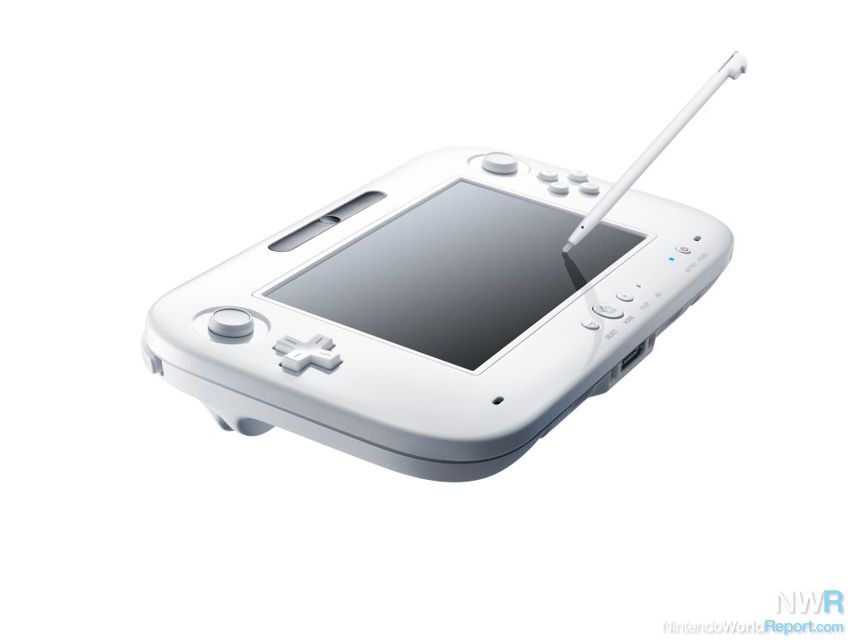 We also know that the Wii U Controller (or uMote, as I like to call it) will have a standard layout of buttons and dual analog controls that a majority of enthusiast gamers have come to enjoy as standard for a controller. What we've heard through unofficial channels is that the Wii U Controller will also have clickable slide pads and analog triggers, allowing for every feature of any game made for previous systems to be utilized on the Wii U. We've even heard that the controller's final form has yet to be revealed, but it's likely that any modifications made won't bring us a controller that is all that different from the one we last saw at E3 2011.
Nintendo is committed to bringing a full and rich online experience to the Wii U, and plans to use many of the unique capabilities that having a tablet in a controller can bring to a system. What we've heard through unofficial channels is that Wii U has a lot going for it in both online capabilities and the UI on the front end. A supposed Google employee has chimed in to say that we shouldn't worry about the Wii U interface as it will be "fully featured."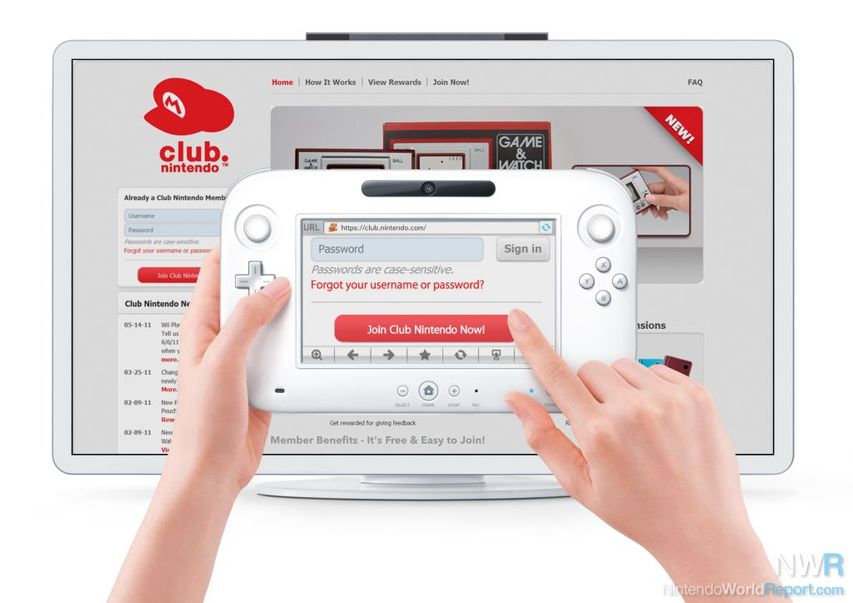 Going forward, Nintendo plans to explore the multimedia side of their technology, starting with the 3DS and moving onto the Wii U. For example, they might make use of things such as video chat and potentially screen sharing for online help from friends. What we've heard through more unofficial channels is that Nintendo plans to go all out on the multimedia side for Wii U. They might go so far as to partner up with companies such as Comcast to deliver digital television content, hopefully directly onto the tablet in our hands. We know that Netflix and/or Hulu will likely be there at launch, but there are also talks of a full-blown app store, eReader, and bite-sized games much like you would find on your cell phone and tablets at home. Maybe that relationship with Google will lend itself to an extension of GoogleTV, as there was even rumor of MySpaceTV debuting on the system.
Now let's move on to the dev kits.
We know that the development kits were very recently upgraded (to v5?) and I've seen some documentation to support that. The Wii U Controller is actually referred to as the "DRC" and optimizations have led to great improvements in software performance. Apparently, a lot of the sour remarks from developers were from direct porting of code from another system to Wii U and not getting the results they had hoped for.
There have also been mumblings that Nintendo is actively working with third parties, such as Epic, to get some major middleware running efficiently on the system. Unreal Engine 4 is the biggest rumored middleware to be up and running on the system right now. The latest version of Cry Engine (3.4) has also been speculated to be running on Wii U, too.
We've heard that the dev kits, packing at least 2GBs of RAM in the system, have around 512MB of it (for the moment) being reserved for OS functions such as background multi-tasking and things of that sort.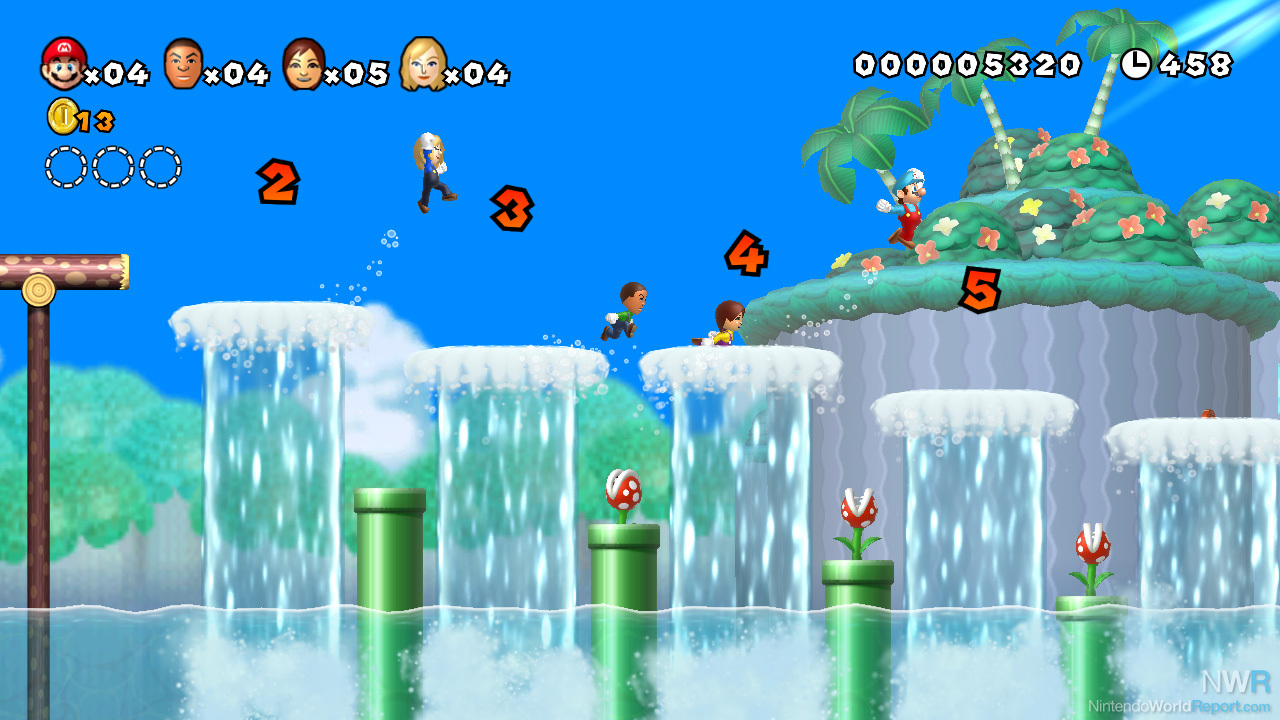 And then there are the games. We can't forget about the games.
Nintendo plans to show off first party titles such as Pikmin 3, New Super Mario Bros. Mii, and whatever the Wii U's equivalent of Wii Sports will be. It's also been said that Retro's next title should make an appearance at this upcoming E3 (so we all hope).
We also know that it's not just Nintendo studios like Retro and Monolith Soft that are actively working on Wii U games. Studios such as Disney's Junction Point (Epic Mickey 2), Sega (Sonic & All-Star Racing Transformed), Capcom, Valve, and Take Two's 2K Sports are known to have Wii U dev kits and working on something, but outside of what was publically revealed at E3 2011 (Assassins Creed, Ghost Recon, Aliens, Darksiders II, etc.), no game developer have been able to really announce anything new because of Nintendo's legendary Iron Clad NDA's, except apparently Ubisoft and their Avengers game that was announced the other day.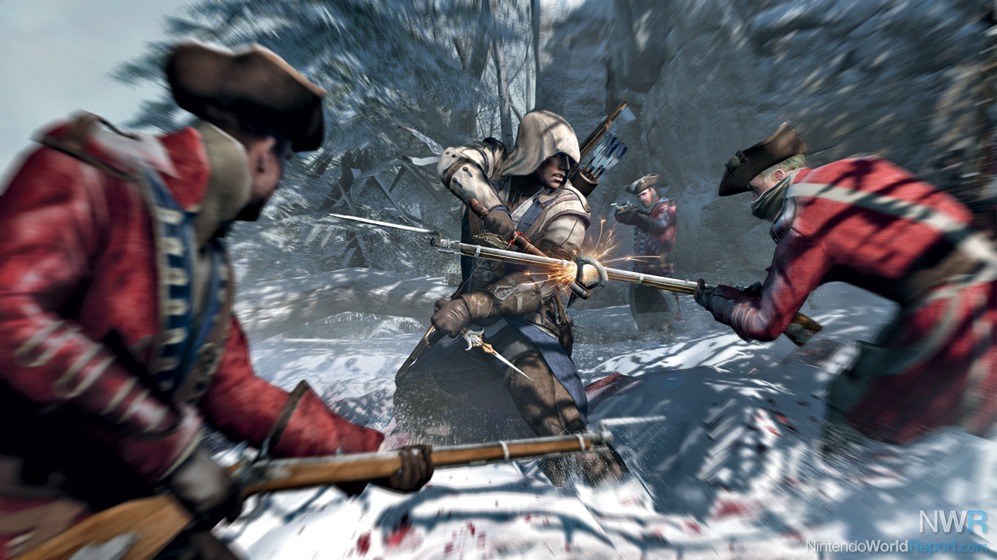 A few have games have slipped through the cracks, such as Project Cars and Rayman Legends, while others have only been heavily hinted and teased (Toki Tori 2, Runner 2, CoD BlOps2) or just recently rumored (RE6, Star Fox). And let's not even get into the speculated games, such as Eternal Darkness 2, regardless of how much sense it makes based on the comments coming from the developers.
Other games like Grand Theft Auto V remain as much rumor today as it did way back when we were first just hearing about a project called Cafe.
With news of Masahiro Sakurai (Metroid, Kid Icarus, Smash Bros.) sneaking around Platinum Games (Bayonetta) trying to get a peek at what they're showing at E3, it makes me wonder if it isn't infact Platinum games who is making the rumored Star Fox for Nintendo and not Retro as some would believe. After all, Miyamoto did suggest that Retro could be working on a Zelda title.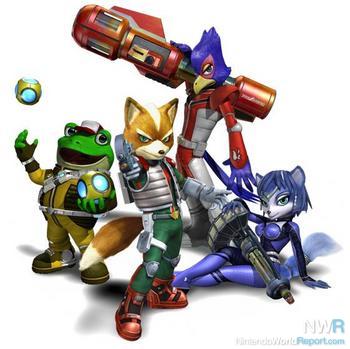 Then of course there is the price. How much should this wonderful machine cost? Walmart ran web ads advertising $350, and a recent online survey suggested $299. The majority of us have speculated that it was going to fall somewhere within the range of both of those prices. But regardless of what it cost, I just hope that Nintendo makes sure that it's worth every cent and then some.
Before we wrap things up here, I just want to mention that I really hope Nintendo was able to come through on two (or more) Wii U Controllers per system. It may not seem like all that big of a deal right now, but it really could be the difference maker when it comes to exclusives and/or local multiplayer games. All types of games from sports to puzzles, trivia, action/adventure & RPGs could all benefit from multiple people in the same room having access to their own personal touch screen while playing the same game. There haven't been any real rumors saying that there will be multiple tablets per Wii U, but there haven't really been any saying that there won't be either. All Nintendo has really said on the issue was along the lines of "We never said it couldn't" and "we will look into that." Here's to hoping they looked, and that it could after all.
Now that E3 is only a few weeks away, we can anticipate that a fair amount of new rumors/leaks will surface and attempt to spoil the surprise that has been prepared. But I hope all remains relatively quiet leading up to the storm that will be the Nintendo Press Conference that traditionally starts off the biggest gaming event of every year.
Thanks again to BlackNMild for writing this out!