A Wii U version is not currently in the works for Nintendo's next generation console.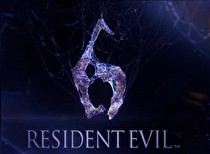 Resident Evil 6 will not be released on the Wii U this year, producer Hiroyuki Kobayashi told IGN in a recent interview. "Unfortunately, RE6 will not be available at this time on the Wii U. Right now we're concentrating on the PlayStation 3 version, 360 version and the PC version of the game."
Although this news may come as a serious blow to Nintendo fans, the specific words used by Kobayashi in his response by saying, "at this time," does not count out a Wii U version some time down the road. Resident Evil 6 releases on Playstation 3 and Xbox 360 this fall on October 2.