by Jordan Rudek - 1:05 pm EDT
Discuss in talkback!
Reviewing games and taking names, including my own.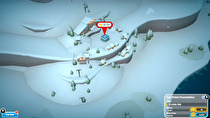 In February of 2020, I had the pleasure of reviewing Two Point Hospital, a hospital management sim published by SEGA and developed by folks who worked on Theme Hospital once upon a time. You can read that review here, but it's only the second 10/10 score I've awarded across almost 200 reviews. Coming... Read more...