by Neal Ronaghan - 12:09 pm EDT
Discuss in talkback!
Nintendo 64 and Sega Genesis are (nearly) here, so it is time to rank these games.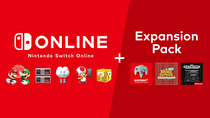 With the launch of Nintendo 64 and Sega Genesis games on October 25, the world of Nintendo Switch Online's retro games libraries just got way bigger and, with the addition of Expansion Pack, a little more complicated. As of now, you can pay a little bit of money for NES and Super Nintendo games... Read more...