by Donald Theriault - 7:49 pm EDT
Total comments: 1
The stars may be aligning for something bigger than a new Monster Hunter.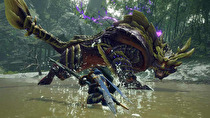 When you have to keep track of release dates, certain dates stand out more than others. Sometimes it turns out to be a nothingburger, like July 13, 2018 which only had two Nintendo releases and a few Amiibo (Octopath Traveler and Captain Todd Toad on Switch). Small sample size is always an issue,... Read more...