by Willem Hilhorst - 11:00 am EDT
Total comments: 1
Sometimes you just need an escape.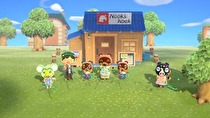 It's March 1st 2020. As I'm sitting behind my computer, it finally hits me. I have finished my time as a student. What started back in 2014 with my aspirations to become a filmmaker has resulted in the completion of my bachelor's degree in film and media and a master's degree in journalism and research. I am at this very point academically and practically certified to create media. There is one slight problem. I am unemployed.
Read more...