by Justin Berube - 9:07 am EDT
Total comments: 16
Splatoon and Zelda: Tri Force Heroes are just the start. Will we have to suffer without voice chat forever?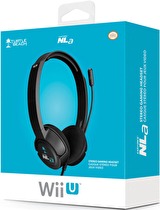 Nintendo has been playing around with online voice chat in their games for over a decade now. We've seen some Nintendo published titles take advantage of the popular online feature in better ways than others, but the support overall has left players wishing for more. Now, with Nintendo making more online focused games than ever, the company seems to be simply ignoring online voice chat when they need it most.
Read more...