by Donald Theriault - 5:36 pm EDT
Total comments: 6
Will Mewtwo, Zelda Wii U or the Virtual Console actually show up?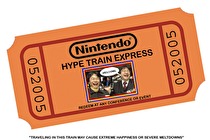 Now that a Nintendo Direct has been announced and the brake lines have been cut on the hype train, everyone wants to know what to expect tomorrow. Based on the timing of the Direct and some other knowledge, the Direct falls into 4 camps. (As always, all predictions wrong or your money back.)
Things...
Read more...